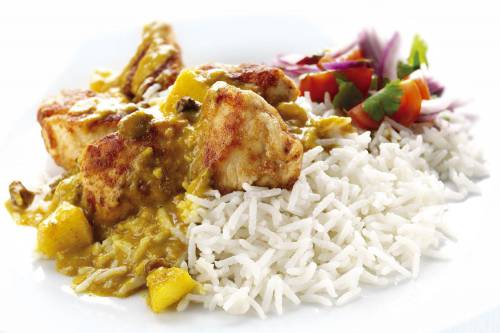 1 pork belly
Marinade:
225 gr light soy sauce
110 gr Hoi sin sauce
110 gr white vinegar
1 tbsp Chinese rice wine
110 gr honey
25 fresh garlic, minced
1 tbsp red pepper flakes
225 gr pineapple juice
55 gr peanut oil
140 gr sugar
125 gr plum sauce, warmed
Method:

Mix all marinade ingredients in large container.
Dip belly in marinade.
Place belly in deep container, pour marinade and marinate overnight.
Roast belly in preheated 190 degree oven for 45 minutes.
Baste with marinade and turn oven to 220 degrees for 10 minutes or until belly are golden brown.
Remove from oven.
Brush belly with plum sauce before serving.